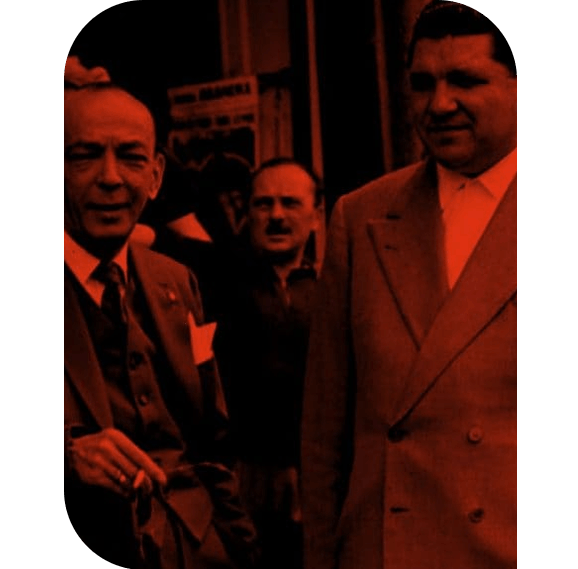 about us


Every brand has a story

Gaggia coffee machines combine 80 years of unique tradition, the highest Italian excellence and the expertise of a professional baristas, all in one.

Learn More
One Touch Automatic Coffee Machine
The GAGGIA BABILA is one of two super automatic espresso and coffee machines on the market with both a carafe and a commercial style steam wand. Make Custom specialty drinks with the push of a button and the carafe,or on your own with the manual wand. The flow knob controls flow rate for pulling a strong espresso or lighter coffees. Enhanced Carafe . Manual Wand . Eight Drinks Options Adjustable Coffee Dispenser. Removable Brew Group Hopper and Bypass Doser . Flow Knob . Deep Programmability
History


OUR HISTORY

It was one man's determined quest for the perfect espresso in the 1930s Milan that gave birth to one of Italy's most iconic brands. For more than half a century, Gaggia has been supplying both bars and homes with innovative, state-of-the-art coffee machines. Year after year, Gaggia created beautiful, timeless products inspired by fashion, design and culture of the day, as well as the Italian passion for "La Dolce Vita". From the unique "crema naturale" layer to the crème de la crème of espresso machines, discover more about our rich history here.

Learn More
Professional Espresso Machine For Home
Textures milk for a velvety microfoam perfect for latte art with the new commercial stram wand. Brew expert espresso with the commercial-style 58 mm portfilter and the included commercial single and double short baskets. Or, get the most out of pre-ground or ESE pods with the Pressurized Basket. The updated design offers a modern look, with Milliiiiiiiiiiiiiiffiliailliniiiiii 9.

Commercial Steam Wand . Commercial Style Portfilter . Filter Baskets 3 Way Solenoid Valve . Intuitive User Interface . Stainless Steel Body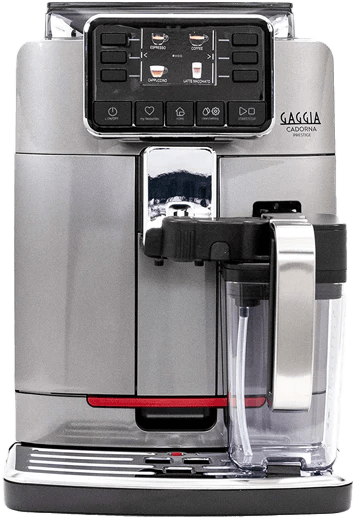 Testimonials


What Our Clients
Have To Say

Macchina Gaggia super!Devo ancora capire la necessità del risciacquo automatico. È utile, sì ma controllare sempre il livello dell'acqua. Se si desidera fare più caffè, farli nello stesso tempo, altrimenti la macchina in automatico si spegne

Reviewed on Amazon in ITALY

Buena relación calidad y precioHace un buen café, va en relación a la calidad del café que uses, cumple perfectamente su cometido. Lo único malo es el ruido que hace, salvando eso todo perfecto.

Reviewed on Amazon in SPAIN

Good priceIt is an excellent product. I have been using it for 2 months now. It has reasonable steam power. Not that easy to steam milk . But it is an excellent product......

Amazon in United Arab Emirates
TIPS TO MAKE THAT PERFECT CUP OF COFFEE
Get some espresso coffee – simple as that. Should be 100% arabica beans as cheaper robusta beans can make your espresso bitter.

- Avoid water with too much limescale in it – filter water before putting it in the machine.

- This is far and away the most important factor to make a good espresso. If your coffee grind is too coarse the water flows through too quickly, giving a kind of americano coffee that can taste a bit burnt. If the grind is too fine very little water passes through the coffee and you get a ristretto of extreme potency. Experiment with different coffee grinds until you get a small cup of espresso coffee with a rich brown crema on top in 20-30 seconds.